Chandrashekhar Azad University of Agriculture and Technology, Kanpur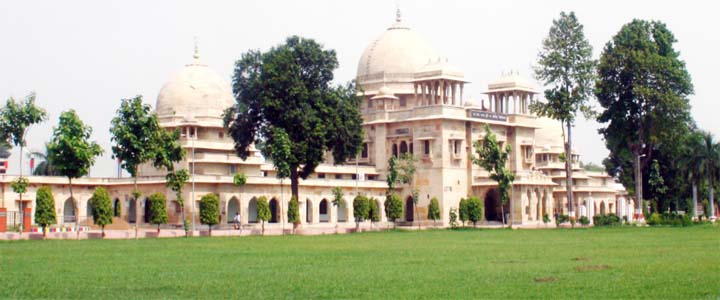 Chandra Shekhaer Azad University of Agriculture & Technology, Kanpur is a premier agriculture institution of the country. University has a strong foundation laid as early 1893. It was pioneering Agriculture College, catering to the needs of agricultural education in pre-independence India. This institution continued its journey in independent India attaining its present status of University after several stages of metamorphosis. From School of Agriculture in 1893, becoming Kanpur Agriculture College in 1906, in the year 1930, won its emergence as Government Agriculture College, in 1969, it was renamed UP Institute of Agriculture Sciences, finally attaining the status of University in 1975. Today, the University has mandate of developing high yielding, bold seeded and early maturing rapeseed-mustard varieties with high oil content. 28 varieties of rapeseed-mustard have been released and notified from this University. Among these RT-11 is the first Indian mustard variety released in 1936 from this pioneer institute in the country. Varuna (T-59) variety of Indianmustard was awarded as landmark variety by the Indian Society of Genetics and Plant Breeding, IARI New Delhi in 2017 released from here in 1964. The research in Agriculture, allied areas undertaking field and Extension programme in its service area, spread in 22 districts of Uttar Pradesh with its seven Colleges viz., Agriculture, Horticulture, Agro-forestry, Home-Science at Kanpur and Fisheries, Dairy Technology and Agricultural Engineering at Etawh campus. The university provides training to farmers and officials in agricultural technologies. An Agricultural Technology Information Centre at the main gate provides information to the farmers in the region. It has contributed to the evolution of agro-techniques suited individual ecosystem. The present campus is located at VIP Road, Kanpur, Uttar Pradesh, away about 10 km from Kanpur Central Railway Station.
During Conference Kanpur Climate
Kanpur has a hot semi-arid steppe climate. The temperature during first week of February is expected not to exceed 250C or drop below 80C. The cloud cover is mostly clear and there is probability of precipitation during these days. Light woolen clothes are generally advised.
For More Detail About CSAUA&T (www.csauk.ac.in)